OFF THE COURT
---
5. Candace Parker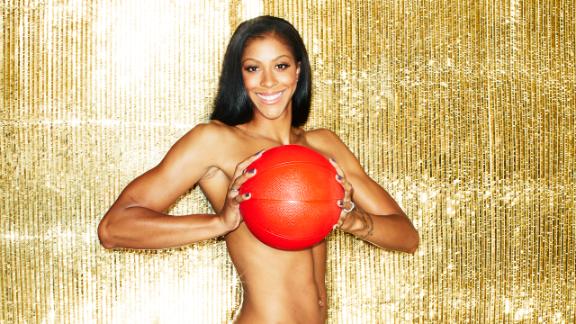 This week's Charm City Rundown is all about the arts. No, I am not going to bore you all with the type of high brow, black tie, art events you would expect to find in downtown New York or Chicago. These events are celebrations of the arts, Baltimore style. After all, in a city that celebrates its graffiti and giant painted crabs, there is not much need for your black tie. Check out some of these events and enjoy some of the finer things in life, all while keeping it Baltimore classy.
May has finally arrived!!! And that arrival carries with it certain implications: the Kentucky Derby is going down this weekend, which means Preakness is right around the corner. There will be a run on Corona, Dos Equis, Tecate, and Chipotle in honor of Cinco de Mayo. The MLB All-Star ballots will soon be available, so O's fans need to get on voting for out favorite players. However, the most important implication of all: SUMMER IS ALMOST HERE!!!!! If that is not reason enough to get outside and celebrate, than I do not know what is.
Festival season is ready to kick off in Charm City and this week's rundown has all the info you need for them. There is a little something for everyone and all should be a ton of fun. The hard part will be choosing which one to attend.
Now that the weather has finally turned, and it is warm on a consistent basis, it is time to start enjoying the outdoors in Baltimore. Whether it is catching at game at the Yard, enjoying some music at Pier 6, or simply throwing a few back with friends on your rooftop. Spring in Charm City is certainly enjoyed best outside. Sticking to that, this week's rundown is almost completely filled with events taking place outside. So get out and enjoy the beautiful weather before its 95 and humid.
Obviously our thoughts and prayers are with the people of Boston and all those involved in yesterday's horrible attack.
Things like this transcend sports. We don't like Boston sports teams here in Charm City but none of that trivial stuff matters in times like these.
Without a doubt, this was one of the most entertaining Masters tournaments in recent memory. Completely full of all kinds of controversial drama from day one through the final round, the 77th edition of the Masters had it all. From Tianlang Guan's slow play penalty, Tiger's Dropgate and the subsequent fallout, REDONKULOUS GUY, the final round weather (thanks Electronic Arts!) and more, one couldn't have asked for much more to include in this year's Masters.
The temperatures are up and there is baseball at the yard. That can only mean one thing; spring has arrived! And it is a welcome relief! While there is not much action going on at Camden Yards for the next week or so, there are plenty of other events going on around the city to keep you occupied.