I Walk The Line
---
We are almost at the halfway mark of the season and this is setting up to be a great second half of the season, not only in the pennant races, but for the individual player awards also. I have a feeling that both the wild card and at least 4 of the 6 divisions will not be decided until the last 48 hours of the season. For everyone's enjoyment, I hope it is as intense and close as the final day last year( Sorry I'm not sorry Red Sox fans)
Ring of Fire
The Yankees have continued their torrid play winning two in a row and seven of the last 10 games. They are starting to slowly pull away as the favorite in the AL East.
Not to be outdone in the last 10 games, Texas and Boston are both 8-2 and the Angels, Athletics and Diamondbacks are all 7-3. Arizona also holds the longest current winning streak with 4 wins.
There were a handful of pitchers with two wins last week, but the ones that stand out from the crowd are J. Verlander, J.A. Happ, D. Price, M. Harrison, and W. Miley. Most of these names you know, but if you do not know Wade Miley, I suggest you not only look him up now, but then check to see if he is available on your waiver wire and pick him up. In the last week, he notched 15 strikeouts and posted an astounding 1.2 ERA. Not to be outdone last week, Matt Harrison was able to post an ERA of .82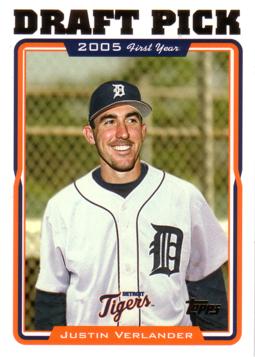 Chicks dig the long ball. That saying will never get old. Even with the "steroid era" over in Baseball, this saying will hold true. Apparently, the players in the AL East took that to heart over the last week. The only people to have 4 home runs in the last week were J. Bautista, E. Encarnacion, and R. Cano who all play in that division. W. Middlebrooks and C. Ross both had 3, along with J. Heyward. Middlebrooks was also able to drive in 10 runs while hitting .625. It was these numbers that made it so easy for Boston to pull the trigger on the Youkilis trade to the White Sox.. Mike Trout showed he really can do it all by stealing five bases over the last week. Heyward not only showed his power, but showed his overall hitting ability by driving in 6 runs and batting .522. If you do not follow the NL( and I can't blame you), you should at least follow Heyward, he is one of the top players in the game. Carlos Beltran continued his march to comeback player of the year and possible MVP candidate with 8 rbi's and an .333 average over the same time.
Folsom Prison Blues
It is a good thing that there are so many things to do in Miami besides cheer for baseball. The Marlins are 2-8 in their last 10 games and have quickly fallen 8 games out of first place. The upside is they have the pitching to turn that around quickly. That being said, I have a feeling that some of these pitchers will be on the market for other teams so they can acquire some young talent and start to rebuild and the Marlins will be in Sell mode only months after they were the leading buyer in the off-season
At this rate, the Cubs will never, ever win a world series again. They have lost 4 in a row and are 3-7 in their last 10 games. They do not really have any top pitchers and their lineup wouldn't scare a college team.
You Win Again
The AL East remains the only division in Baseball to have every team above .500. The Yankees hold a slim 2.5 game lead over the surprising Orioles who just will not go away. The Orioles have that certain something that I feel will make them the Wild Card Winner and will bring Baltimore their first World Series birth since the early 80's. The White Sox are currently leading the Central and made the first of what I assume will be many moves made by the contenders with the trade with Boston. That trade to upgrade third base could really help them since there are 4 teams within 6 games of them.
Texas is starting to dominate baseball. They not only have established themselves as the best team in the AL West with a 5 game lead and a .616 winning percentage, but they are also showing they are the best team in baseball. They seem to be on the path to their 3rd straight world series( let the Buffalo Bills jokes start now).
Cincinnati is currently leading the NL Central, but they have 2 teams within 2 games of them. With all the teams being equal in this division, I see this division coming down to a 1-game playoff to determine the winner( Cards beat Reds in that game). The Dodgers have now taken the lead in the NL West. This division is filled with 5 teams who all play very average baseball. It will only take one team to go on a hot streak to win this division Colorado and SD have played their way out of contention, but the Diamondbacks, Giants, and Dodgers will flip flop this division lead all the way to the end.
The Big Battle
Inter league play is now over. The teams can get back to their normal grind playing the same teams, watching the same film and traveling to the same cities.
All eyes will be on the Yankees this week. Not only are they the hottest team in baseball, they now play the first and second place teams in the AL Central in The White Sox and The Indians. If they run through these teams, it will put them as the AL Champion favorite above Texas in my opinion.
If Pittsburgh wants to keep up this mirage that they are a good team, they really need to make a statement this week. I said this exact statement last week, and here we are with Pitt 5 games above .500 and only 1 game out of 1st place. This week they play an awful Philly team and then a Cardinals team that is only 1 game behind them. At the end of this week, Pittsburgh will have a good idea where they stand as a team.
Are the Blue Jays done for the year? This week should give us an answer to that. They play two teams that are better then them, but not that much better that Toronto doesn't have a chance to win. After they finish with the Red Sox and The Angels, the players and the fans will know where this team stands going into the halfway point of the season.
There are other great match-ups this week as we head into the all-star break. Teams like Detroit, Texas, Atlanta, Washington and Baltimore all face tough opponents and this week of games should start to separate who will be buyers when the deadline is approaching and who is going to be a seller.